Dear Customers;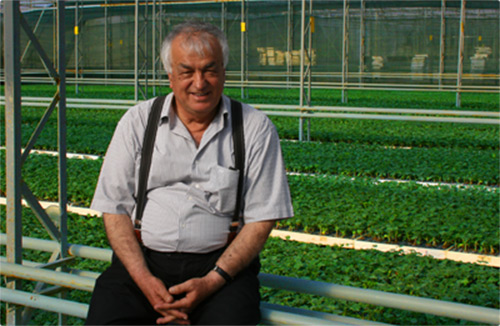 The agricultural sector has played a significant role in the economic and social development of our country and the world. In our country, vegetable growing has economic importance and as well as a matter that concerns a wide mass of people, from growers to consumers.
By introducing 'grafted seedling' to the Turkish Growers in 2003, Grow Fide A.Ş. has made a great contribution to Turkish agriculture in vegetable growing.
During recent years Grow Fide A.Ş. has made its name known in every corner of Anatolia thanks to its wide net of branches. By always keeping its targets much higher, it is advancing expeditiously to every corner on the foreign market.
Grow Fide grows tomato, pepper, cucumber, eggplant, water melon, zucchini, melon, lettuce, various kinds of cabbage, celery and artichoke seedlings in green houses and in open air under controlled conditions.
In this catalogue, you are presented the advantages of grafted seedlings, various kinds of seed rootstocks, productivity and GAT Technique.
Keeping our principle 'Honest Dealership' in mind and as a leading company we, Grow Fide A.Ş., shall not only maintain the new Technologies that are introduced to the agricultural sector but, make further investments in Turkish Agriculture
Kind regards
Dr. Hasan Ünal